Meaningful Life Coaching
Transformation in Mindfulness
ABOUT LARS ANDERSSON
I was born and grew up in Stockholm, Sweden. I first arrived in Australia in 1988, and established a private practice in Brisbane in 1992, providing Meaningful Life Coaching, Counselling and Psychotherapy services face-to-face, over the phone and online.
My fundamental training background was in Gestalt Therapy. Yet, three decades of research and practice has taught me that one size does not fit all. Each client is a unique individual, and to achieve the desired results my approach will always be tailored to the personality of the client.
Equally, each individual client has their own path to a life of meaning, purpose and fulfilment. And of course, their own challenges to deal with on their path. My work is all about helping my clients overcome the challenges they are faced with, and to provide the inspiration they need when the going gets tough. As it does for all of us from time to time.
DEGREES & QUALIFICATIONS
Master of Gestalt Therapy;
Gestalt Therapy Brisbane, 2011
Master of Mental Health (Psychotherapy);
School of Medicine, University of Queensland, 2009
Diploma of Gestalt Therapy;
Brisbane Gestalt Institute, 2005
Diploma of Analytic Hypnotherapy;
Qld Hypnosis Society, Brisbane, 1992
Certificate of NLP;
Myndslink, Brisbane, 1992
Bachelor of Education;
University of Stockholm, 1982
Certificate of Gestalt Therapy;
tpi SAMverkan, Stockholm, 1980
Master of Science (Physics Engineering);
Royal College of Technology, Stockholm, 1976
More about Lars Andersson…
(opens in a new tab, on the website for Integrating Awareness)
MISSION STATEMENT
Every human being is striving to be the best they can be. In one way or another you want to be successful; in your occupation, in your relationships to others, in your personal growth, and/or in some other area of life.
True Success in any area of life is best measured by the degree of genuine fulfilment that you experience in your day-to-day existence. And this in turn is determined by your ability and willingness to be Authentic, Personal, and Present in all your actions and interactions.
It is My Mission to help you tackle any challenges you encounter on your path to success. To help you live your life with purpose and passion. To help you have a fulfilling and meaningful life.
ARTICLES BY LARS ANDERSSON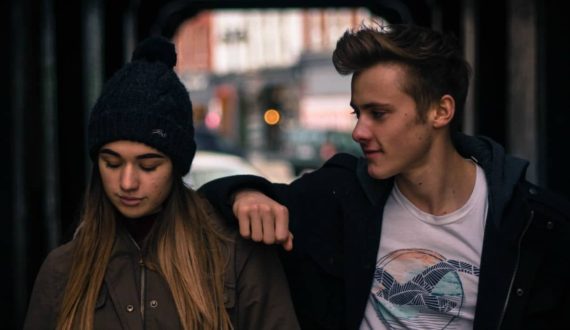 Anyone who has at some point explored online dating will be familiar with the particular version of ageism that exists on these sites. All (presumably) online dating sites have in common that age [...]
While this is not a common or big issue in couples counselling, it does sometimes come up. It is a fascinating subject, and largely overlooked in relation to how our modern society functions. The [...]
The fact that 'mindfulness' originates in Buddhist practices does not at all mean that practising it is of interest only to people who are interested in meditation and spiritual practices, or who wish to become Buddhists. Far from it.
Mindfulness practice has its place in everyday life, for everyone. It is about being 'switched-on', being awake and present to your experiences, to notice what is happening in each moment of life, to fully experience the 'flavour' of each experience, rather than being lost in thoughts, conceptualisations, opinions and judgements about your experiences.
Experiencing the full 'flavour' of each moment makes all of life's experiences richer. It allows you to be less reactive to all experiences – positive, negative or neutral – so that suffering decreases and well-being and harmony increase.
TESTIMONIALS
Lars made me see that it was ok to have different sides to my personality and that it's ok to be a generalist. Exercises I carried out with Lars also made me see my inner critic in a different light, changing the way my inner voice now sounds. I would recommend Lars to family and friends as a wise, friendly, honest and intelligent man who is intuitive and also gives practical advice.
Renée Bell, 36
Artist, Ipswich, Qld
My sleep is now fully functional, I wake up in the morning rested and energetic and I no longer spend time in the evening worrying about whether or how I'll go to sleep.
Kate, 35
Lutwyche
I would recommended Lars' services 1000 times over. My word of advice is go even when you start having those thoughts saying you don't need to go, and to never feel embarrassed or feel that your emotions are stupid, they mean something and Lars will help you work through it, either as a person, a couple or both.
Chloe Baird, 22
Team Admin, Brisbane
I am happier, more productive and some would even say less 'wired'. I have also picked up quality meditation skills which I believe will play an important part in the future of maintaining the right balance in the lives of busy professionals.
Jason
Brisbane
Lars again and again gently challenged me to look further within myself for the resources to change the situation rather than try to work out how I had got to this place in my life. He provided support and a framework for me to address the underlying issues with more confidence. I always felt Lars was standing with me even when he was asking me to reflect on difficult areas of my life.
Liam H, 52
Camp Mountain, Qld
I learned that we as humans are not just victims of our genetic makeup, nor just passengers on our life journeys, but that we can take active steps to regain control of our state of being, by addressing the old emotional scars that have become the result of previous experiences.
Daniel Gradwell, 35
Private Equity Analyst, NSW
FACE-to-FACE vs. ONLINE COACHING
FACE-to-FACE COACHING
In a face-to-face meeting I get a better sense of who you are and where you are at, since in a face-to-face meeting you are present as a whole person.
Communication takes place on so many different levels; words, tone of voice, body language, facial expressions, eye movements, etc. And regardless of how exquisite modern technology is, it still can't convey the full scope of all of those communication components.
So, meeting in person helps me understand you better, e.g. in regards to your self-awareness, your strengths, your difficulties, and also your emotional-psychological state.
Equally, because I am also present as a whole person, you probably get a better sense of who I am, where I am at, and how well I understand you, when we meet in person.
ONLINE COACHING & PHONE COACHING
Meeting face-to-face, in person, is always the recommended option, for personal life coaching as well as for relationship coaching. There are, however, situations when this  simply is not feasible. And thanks to modern technology, like the internet and even the standard telephone, then there is also the option of online life coaching or life coaching over the phone.
You may consider Life Coaching Online or over the phone…
if you live in a remote area, or live too far from my office to be able to attend in person;

or if your circumstances prevent you from seeing me in person;

or if you don't feel that you are quite ready yet for meeting in person;

or if you simply don't feel the need for face-to-face coaching;

or for other reasons of your own.
SEND AN EMAIL MESSAGE
(via Email Form on Integrating Awareness website)